Packaging design, illustration and final artwork for various gift boxes with pop-up element for money or vouchers.
Packaging Design, Illustration und Reinzeichnung für verschiedene Geschenkboxen mit Pop-up-Element für Geld oder Gutscheine.
__________________________________
packaging design, illustration & finale artwork, 2018
client: Geldgeschenke Zadrazil e. U.
brand: Greetings
foto: ©Jansenberger Fotografie / http://www.digitalimage.at
"Happy Birthday" gift box // On the back of the cupcake, you can attach the gift (bank note, tickets, a voucher, etc.) with the help of a clip.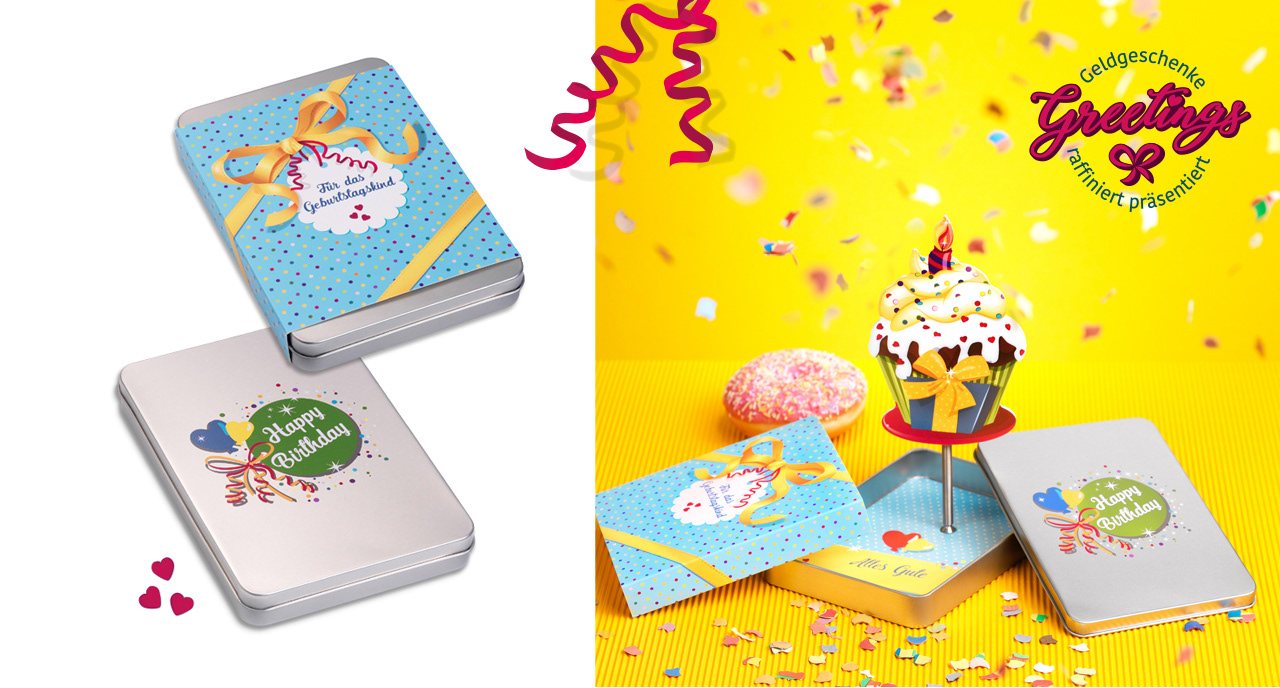 The banderole can be written on and personalised:
The gift (bank note, tickets, a voucher, etc.) can be attached to the back of the hand with the help of the clip.
Gift box "Merry Christmas"